Notice
: Trying to get property 'post_excerpt' of non-object in
/var/www/vhosts/sandstorm.gold/httpdocs/wp-content/themes/mh-magazine/mh-magazine/includes/mh-custom-functions.php
on line
364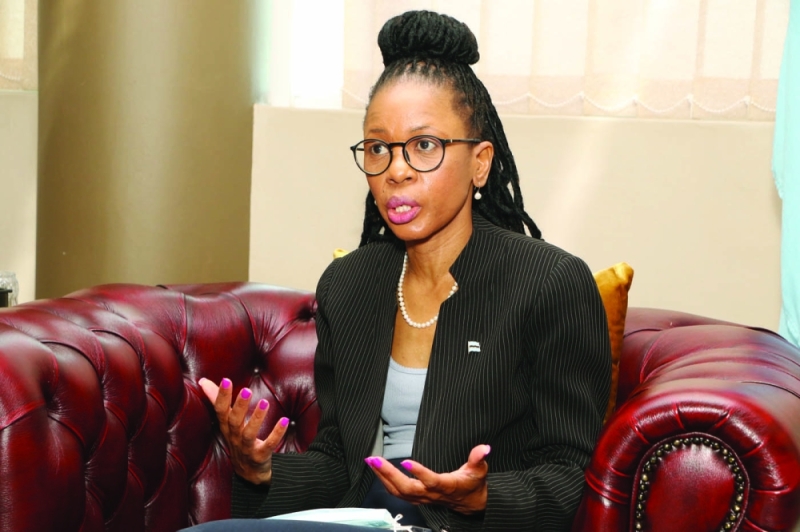 Industry insiders expect greater concessions from De Beers on the profit share at Debswana, more ground for Botswana in the diamond value chain and commitments for citizen empowerment.
Tricky inflationOne development being tracked across the various economic strata, is whether inflation will return to the three to six percent objective range by the third quarter of this year.
Already hard pressed by the pandemic's impact on their incomes, job security and prospects, the record levels at which inflation trended last year added salt on consumers' wounds. Inflation has been trending at nine-year highs since June, peaking at 8.9 percent in July, then settling at 8.6 percent in November. The higher inflation was driven by increases in Value Added Tax and other administered prices such as the five fuel price increases effected last year.
The Bank of Botswana (BoB), which manages inflation as part of its monetary policy mandate, expects prices to drop to the three to six percent target range by the third quarter of this year, a revision from the original forecast that this would happen in the second quarter of the year.
The revision, the Bank said last month, was due to "intervening information" that BoB researchers did not have at the time of the original forecast. This information included increases in private school fees and developments around international oil prices.
Other analysts have pointed out that even after the BoB's revisions made on December 2, the massive pump price increase effected later that month, means more pressure on inflation and the possibility that a return to the target range may not occur in the third quarter. The Botswana Energy Regulatory Authority increased fuel prices by as much as P1.75 per litre with effect from December 20.
Shining brightThe second quarter of the year could see the finalisation of funding required to kickstart construction of the country's largest solar plant, a 100MW facility planned for the Tati area near Francistown. Developer, Shumba Energy has already secured nearly US$1 million in equity funding which is going towards finalising the technical studies needed for the processes leading leading to financial close. About P800 million is required for the solar plant's construction and given the renewed global interest in renewables following commitments made at last year's Glasgow climate conference, Shumba Energy is confident of finalising the funding.
The Tati plant, which will sit on a 300-hectare area near Francistown, will target the Southern African Power Pool, the region's common marketplace for electricity. Its construction and operation will allow Botswana developers to test the region's appetite for solar power and the appropriate pricing possible, opening the way for other projects which are currently at different levels of development. The project will also boost the country's efforts towards the green energy transition, under which government is aiming, initially, at having renewable or clean power contributing 15% of generation in the next eight years.
var script_addthis = document.createElement('script'); script_addthis.type = 'text/javascript'; script_addthis.src = "https://s7.addthis.com/js/300/addthis_widget.js#pubid=ra-5f3a367efff3cc36"; script_addthis.async = true;
var script_addthis_help = document.createElement('script'); script_addthis_help.type = 'text/javascript'; script_addthis_help.src = 'https://s7.addthis.com/downloads/ajax_help.min.js'; script_addthis_help.async = true; var addthis_config = addthis_config "https://www.mmegi.bw/" {}; addthis_config.data_track_addressbar = false; addthis_config.data_track_clickback = false;
var script_fb = document.createElement('script'); script_fb.src = 'https://connect.facebook.net/en_US/sdk.js#xfbml=1&version=v10.0&appId=831585710912282&autoLogAppEvents=1'; script_fb.setAttribute('nonce','BlRghIV6'); script_fb.crossOrigin = 'anonymous' script_fb.setAttribute('async', 'async'); script_fb.setAttribute('defer', 'defer');
var securepubads = document.createElement('script'); securepubads.async = true; securepubads.src = 'https://securepubads.g.doubleclick.net/tag/js/gpt.js';
(function() {
setTimeout( function(){ new LazyLoad({threshold: 0}); document.getElementsByTagName('HEAD').item(0).appendChild(securepubads);
document.getElementsByTagName('HEAD').item(0).appendChild(script_addthis); document.getElementsByTagName('HEAD').item(0).appendChild(script_addthis_help); document.getElementsByTagName('HEAD').item(0).appendChild(script_fb);
},4000 ); })();